Shopping Cart
Your Cart is Empty
There was an error with PayPal
Click here to try again
Thank you for your business!
You should be receiving an order confirmation from Paypal shortly.
Exit Shopping Cart
Welcome to Acts 29 Ministries!

Fulfilling the Great Commission Both Home and Abroad
| | |
| --- | --- |
| Posted on January 19, 2009 at 2:04 PM | |
Today was bright and beautiful. After breakfast, devotions, and a teaching, our goal was to find Ancient Korinthos. We headed in the right direction, got a little lost in one of the towns, but actually stopped to get directions - in Greek. We did a lot of hand motions, but ended up in the right place. Unfortunantely, we didn't get there until around 2:30 p.m. and because it's off season, all the tourist attractions close at 3:00.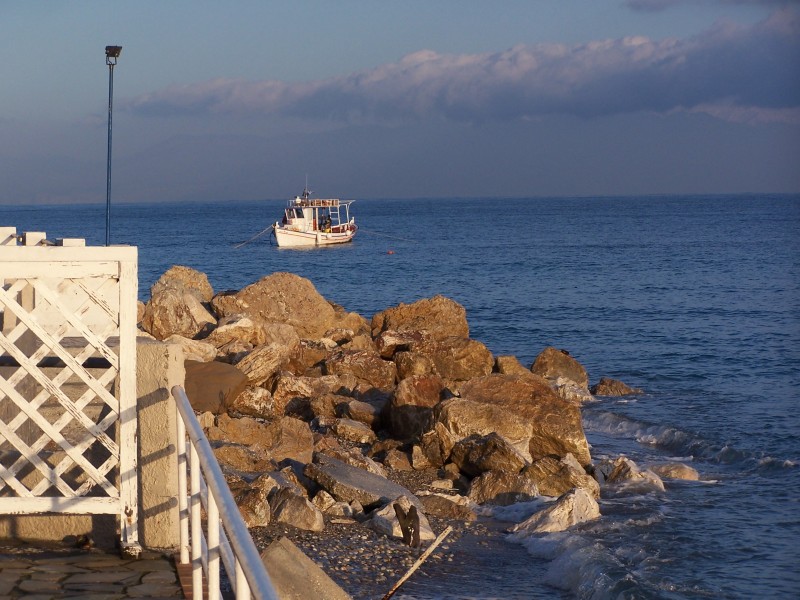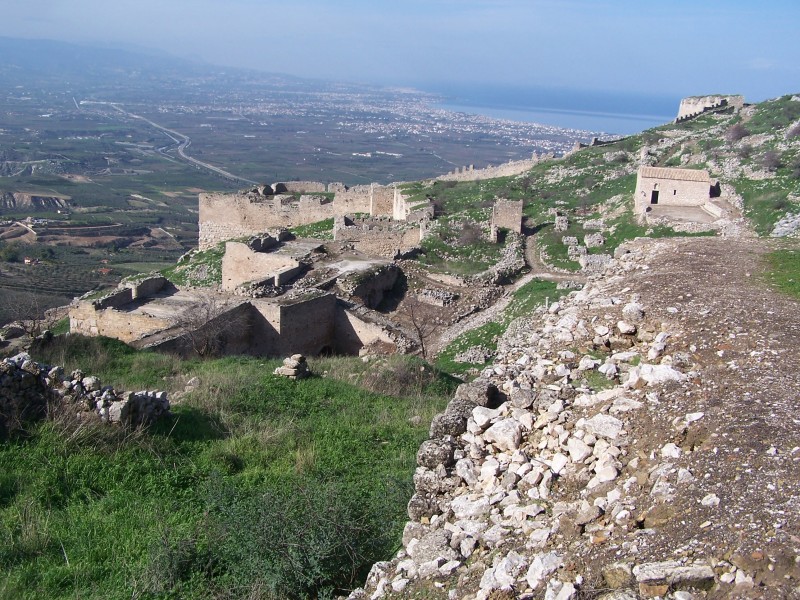 We did take a beautiful drive up a mountain to a fortress called Acro Korinth. It was massive stone walls and buildings sitting on what seemed like the top of the world. You could see out over Korinthos to the Gulf of Korinth - absoutly breathtaking! But of course it was closed but we got some great pictures. Tomorrow we'll get an early start and spend the whole day seeing the places where Paul was in Korinthos.
We did have a divine appointment today. We found a great resturant to eat at owned by a man named Nikos. The food was great, the place was great, and Nikos was fun to talk to. (In the next few days we'll be spending more time with Nikos.) I think this is the first Greek food anyone on the team has had.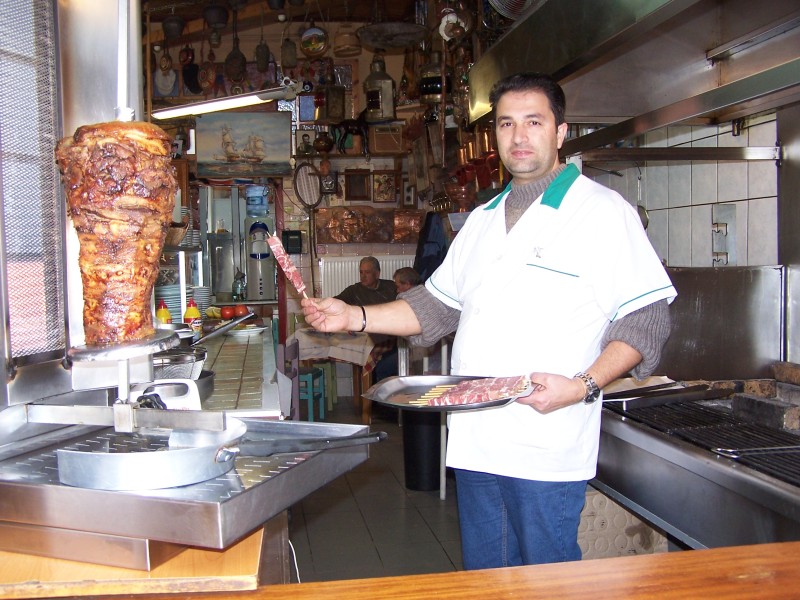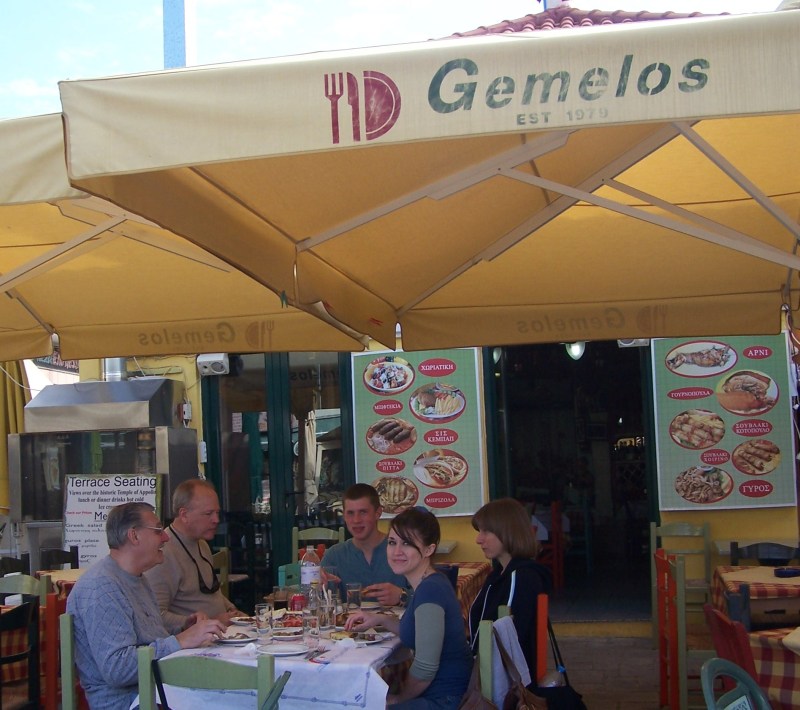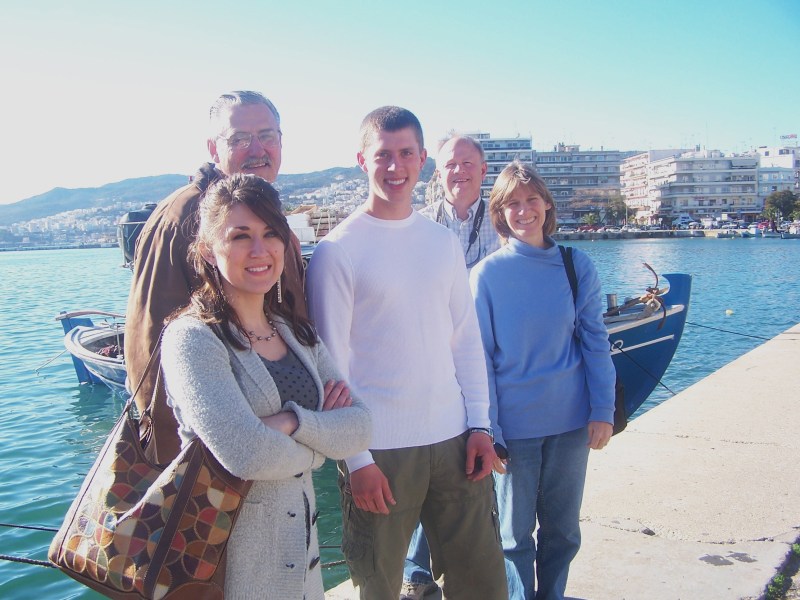 By the way, I should introduce the team: Kent Coates is a very good friend from Raleigh, NC; Amber Bryant and Seth Coleman are the youngsters of the team from King, NC; Eve Geninthal is a new friend from Kansas City, MO. So far this team has been awesome. Looking forward to the next serveral days with them.
Back to the Greek food - it's really great! So far we've had pastitos, lamb, mousaka, some kind of sausage, and Linus' new favorite food - suvlaki. Nikos treated us to fresh-picked oranges from his orchard. He said the next time we come, he'll take us to pick our own.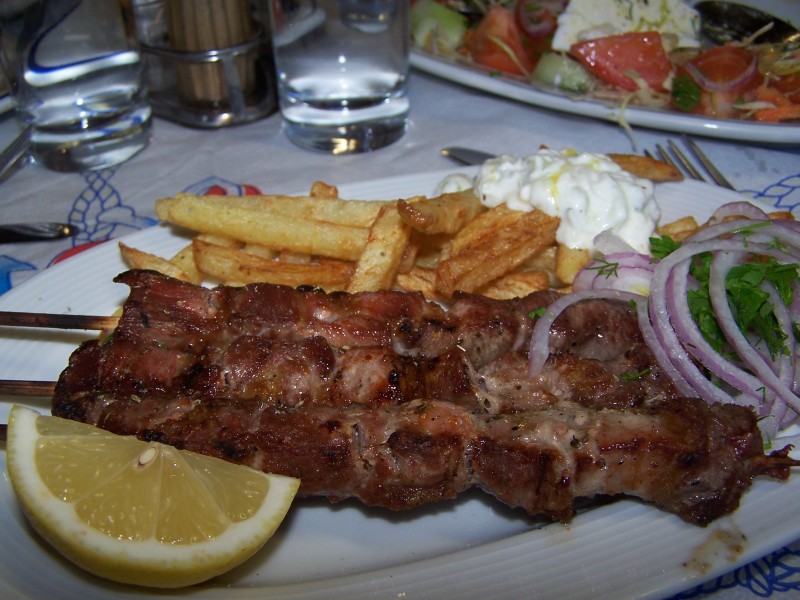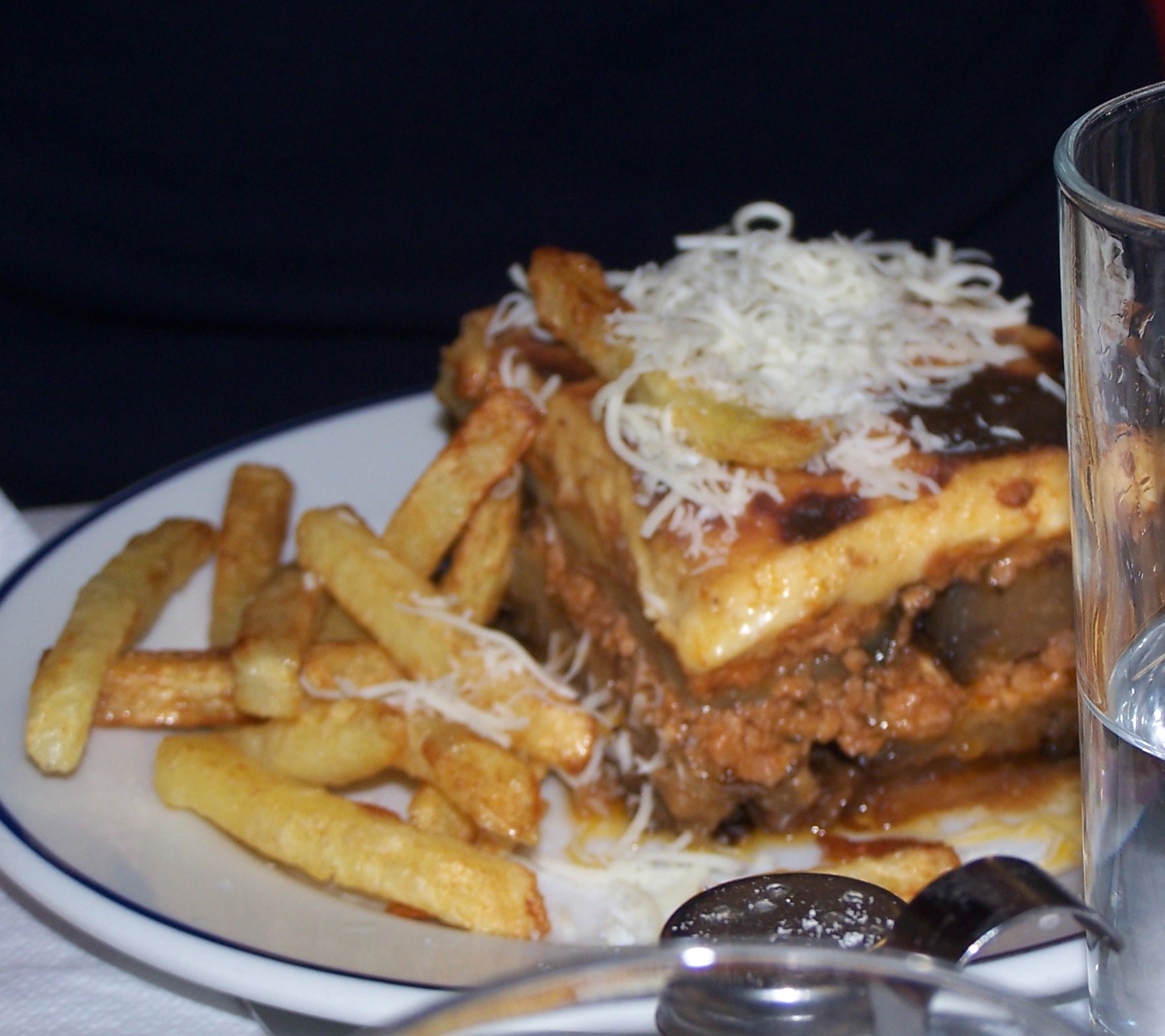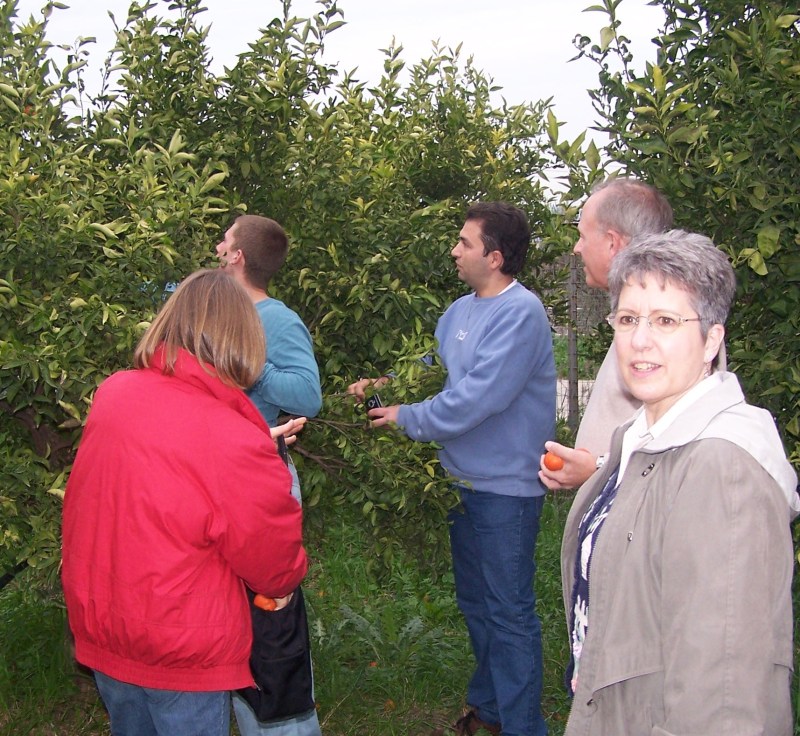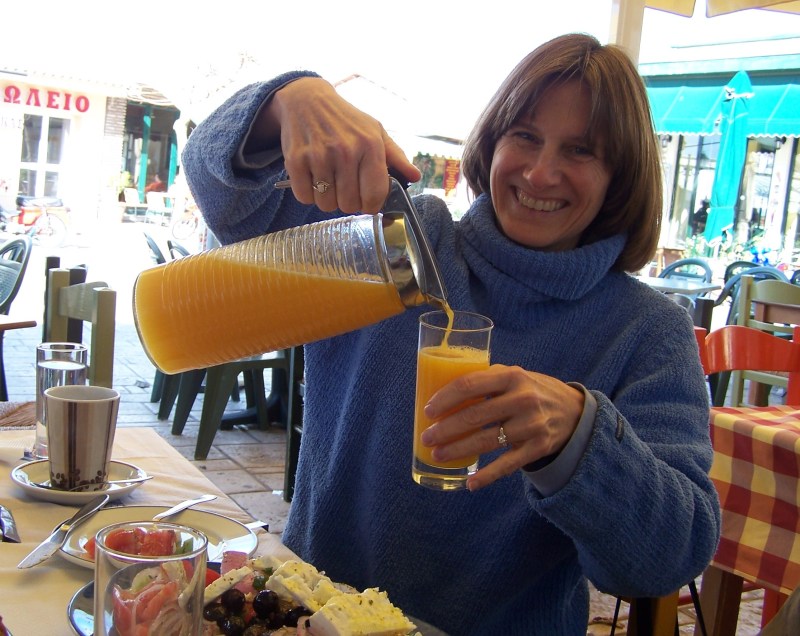 Today's highlight was standing at the Bema where Paul was judged. In Acts 18:12-17 it tells the account of the Jews bringing Paul before Gallio. The Jews said, "This fellow persuades men to worship God contrary to the law." The thing that impressed me (Kay) is that Paul could come into a city where idol worship was so entrenched and with conviction and authority speak the truth of God's grace. We saw the ruins of the Temple of Apollo towering over the city, a very dominate presence looming over the city. The temples to the gods were always in a high place - highly visible. Even in the face of that influence Paul brought the "new" gospel to the people.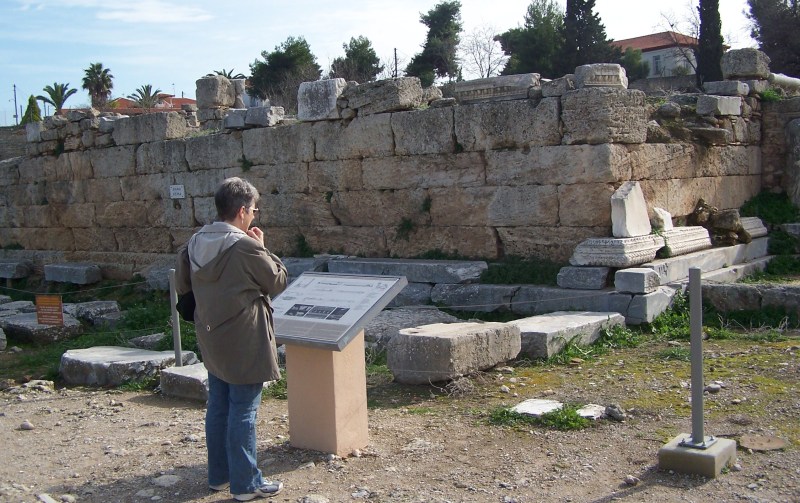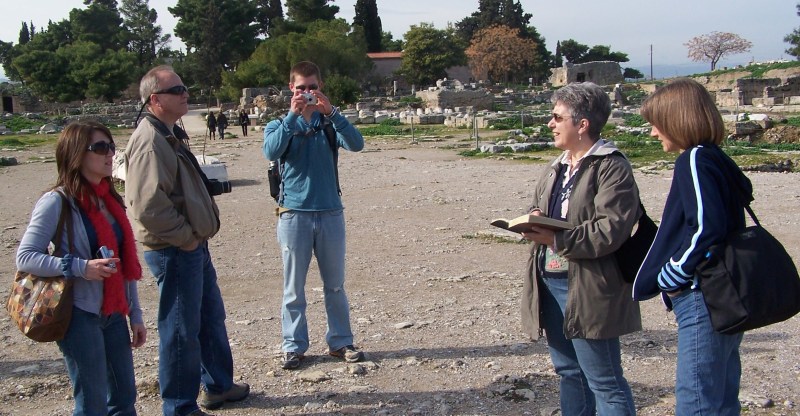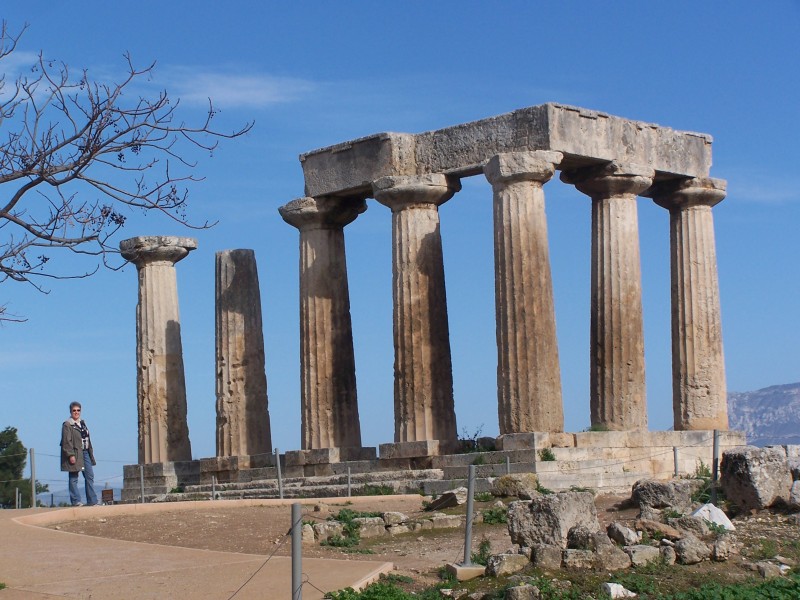 Food for thought: what influences are there in our lives that would keep us from speaking the truth about God's love for us and Jesus' gift to us?
  
Categories: None
/