Shopping Cart
Your Cart is Empty
There was an error with PayPal
Click here to try again
Thank you for your business!
You should be receiving an order confirmation from Paypal shortly.
Exit Shopping Cart
Welcome to Acts 29 Ministries!

Fulfilling the Great Commission Both Home and Abroad
| | |
| --- | --- |
| Posted on March 18, 2009 at 5:58 PM | |
We left at 6:45 a.m. so that we could get out of town before the roadblocks were set up. We got through without any trouble but we arrived at Ancient Philippi so early that it wasn't open yet. So we decided to go into a nearby town to see if we could find some coffee (and tea). We found a nice place open which was a gathering place for the locals. There were several older men there who didn't speak English but they were friendly and motioned us to come in and join them. The owner understood coffee and chai (tea) so we got our drinks and enjoyed the local company.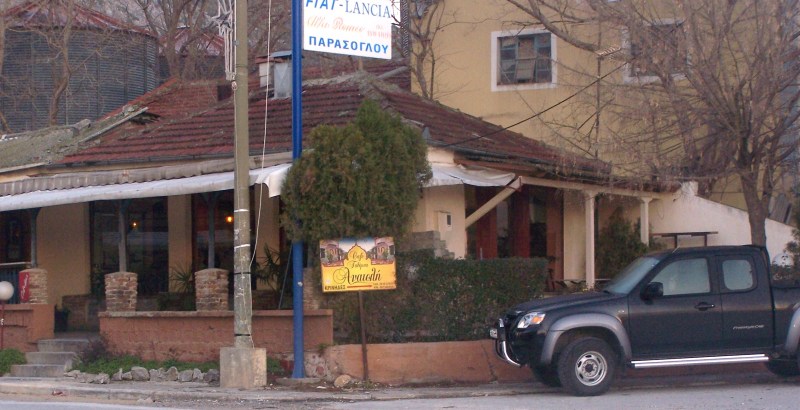 Side note: one thing that is hard to get used to is all the cigarette smoke in the buildings. I think just about everyone that is considered to be of adult age smokes. I didn't realize how much I had gotten used to clean air in public places in the U.S.
The ancient city of Philippi covers a large area. They have uncovered only a small portion of it. Acts 16:12 tells us that Philippi was a foremost city of that part of Macedonia. We also know that the church in Philippi was the first one in that country. We saw so many wonderful things, it would be hard (maybe even a little boring) to tell it all, so we'll go with the highlights.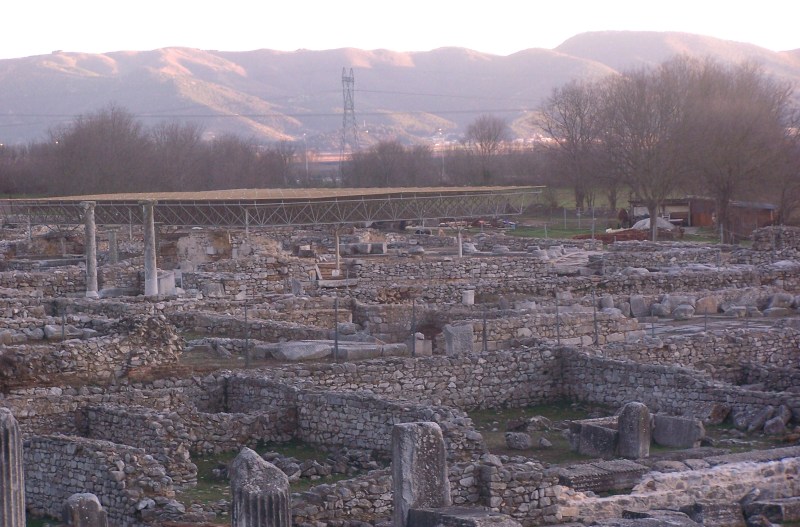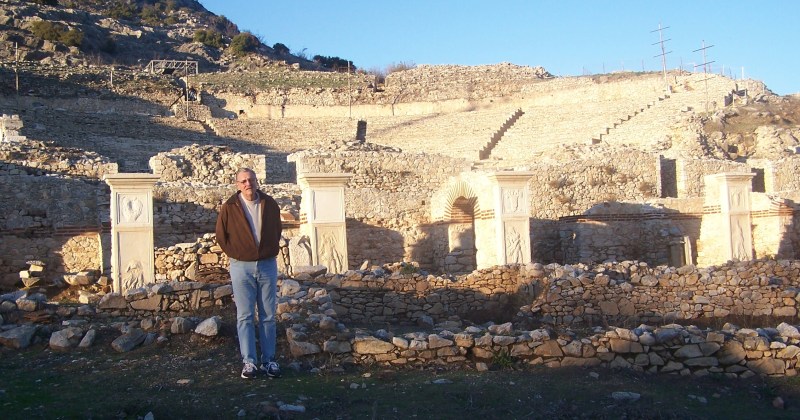 The first one would be Paul's jail cell. The pictures below show you what it looks like today but Acts 16:24 tells us that Paul and Silas were put into the inner prison. As you can see, it was just a hole in the ground - no windows, no light, no room, no facilities. As I (Kay) stood there I thougt about the events that occured on that spot. Paul and Silas suffering from their beating; the same men singing praises to God; a jailer almost killing himself; an earthquake; a jailer and his household being born-again. What were only words on a page came to life. Looking over those ruins and imagining the other prisoners that were there and what they were hearing - awesome!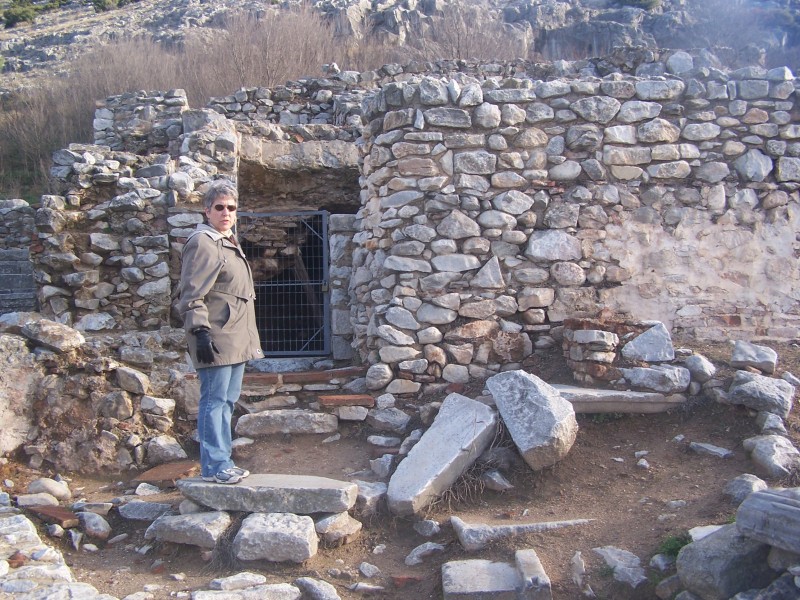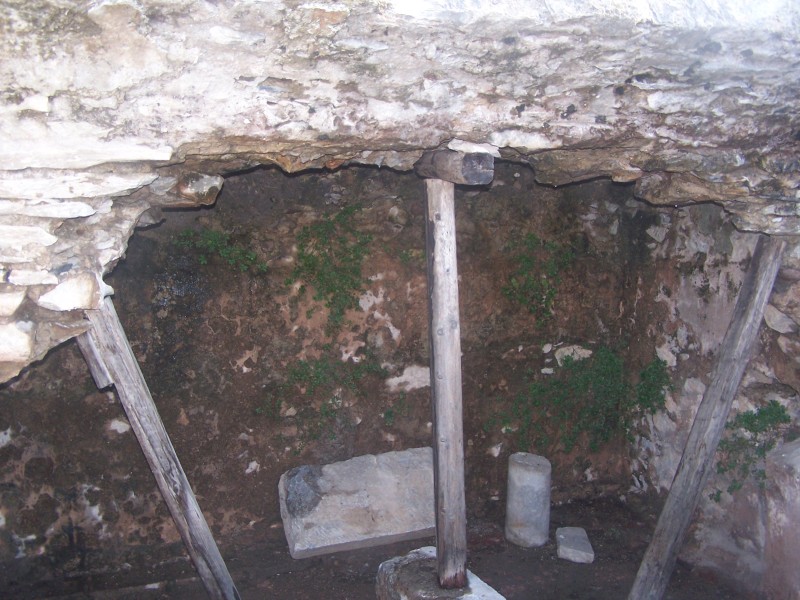 We spent two or three hours wandering through the ruins, reading the Bible about what happened here, and imagining what it must have looked like. I came to the brilliant conclusion that Paul did not lead an easy life. It made me reevaluate my commitment to the Gospel. (You can see more pictures of Ancient Philippi in our Photo Gallery)
The next highlight is going to the river where Lydia was baptized. You can read about it in Acts 16:13-15. The Greeks have made this a shrine. The spot is very pretty and tranquil. (See the pictures below) They have built a Greek Orthodox church to Lydia and there are still many baptisims done here. The team spent over an hour at this spot. We read from Acts 16 about what happened here then we each shared our favorite verse from Philippians. Then we went off by ourselves to have some quiet time with God. It was a special time.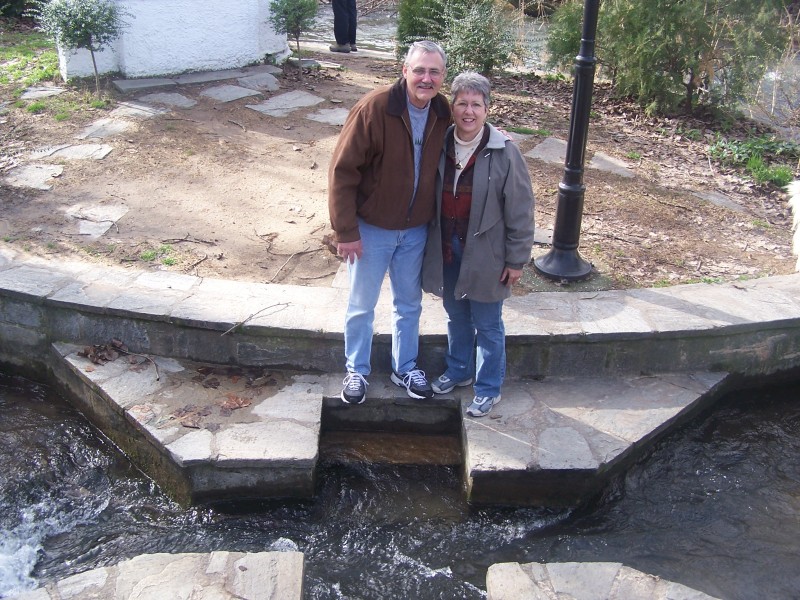 After getting back to the hotel we have a decision to make - whether to go to Athens tomorrow or wait a day. The farmer strike, with their roadblocks, has created traveling havoc. Sophia is telling us it could take two days to get there (it's normally a 4-6 hour trip). We decide we are going to get an early start and trust God to remove the blocks or get us through them.
Categories: None
/